Tatsi 2014 Savonlinnassa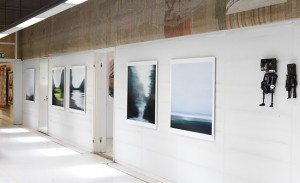 Jarmo Palola ja Julia Weckman osallistuvat Tatsi 2014 yhteisnäyttelyyn Savonlinnassa 4.7-2.8. Näyttelypaikkana on Nälkälinnanmäellä sijaitseva vanha kirjasto, osoitteessa Tottinkatu 6.

Lisätietoja tapahtuman sivuilta.

Jarmo Palola and Julia Weckman are participating group exhibition Tatsi 2014 in Savonlinna 4.7.-2.8. The exhibition is held in the old library in Nälkälinnanmäki, Tottinkatu 6.

More information here.