Christina Holmlund is visual artist who works with photography based mixed media. Her body of work suggests that landscape is neither portrait of the nation nor symbol of sublime, pure and idealistic world. She creates series of fragmented observations altered by creative process.
Christina Holmlund constructs complex narrative visual metafiction of present time where nature is subjected to profound maltreatment. Sadly mankind seems to have just a one way ticket to place that cease to exist.
Christina Holmlund expands the limits of materials and techniques at her work where experimental approach plays a key role.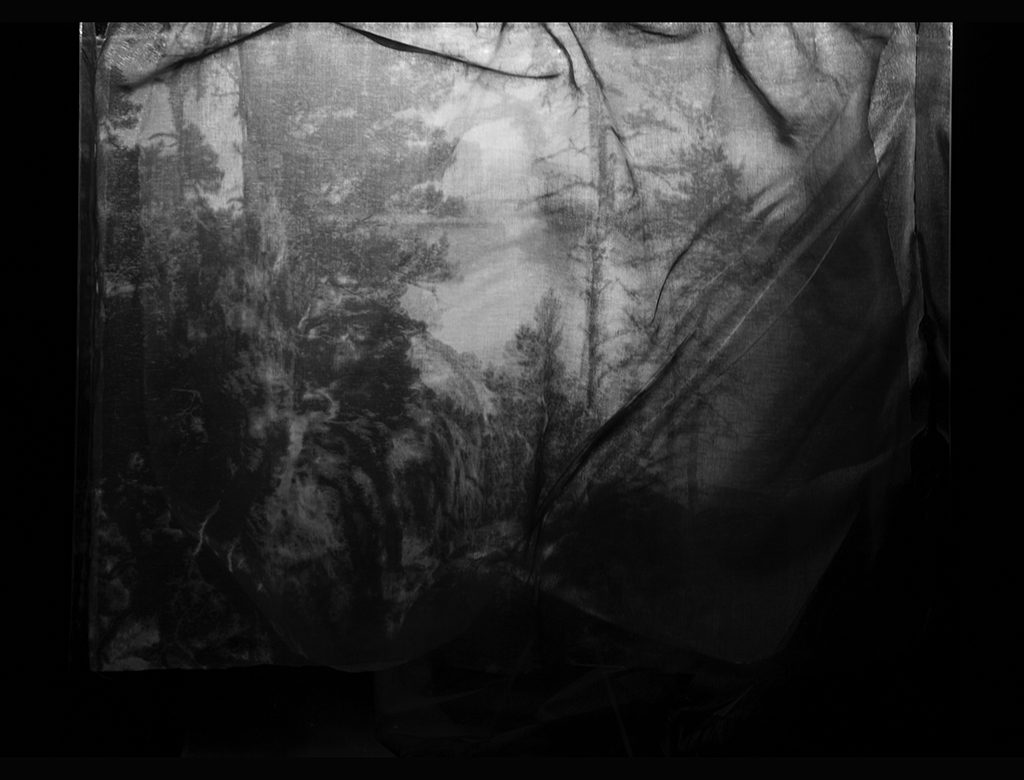 "Teosteni lähtökohtana on havainto, jonka työskentelyprosessi muuttaa toiseksi todellisuudeksi. Se koostuu fragmenteista ja keskenään risteävistä kerroksista. Töissäni olen käsitellyt teemoja kuten mikrohistoria, albumikuvat, muistot, kansalliset maisemat, kolonialismi, luonnontiede sekä ulkosuomalaisena monikulttuurisuutta. Minua kiinnostaa valokuvan rituaalisuus ja se kuinka valokuvaaminen luo merkityksiä. Arkinen kanonisoituu ja metodologisen työskentelyn tuoma kuvamassa muuttuu pakkomielteestä taiteelliseksi teoksi.Minulla on aina ollut tarve puuttua prosessiin. Olen tuhonnut negatiiveja raapimalla, polttamalla tai kiinnittämällä negatiivi kengänpohjaan kävellyt jälkiä kuvaan. Olen maalannut kuvien päälle, tehnyt paperinegatiiveja, kehitteellä maalannut kuvia, rakentanut eri tavoin kollaaseja ja luonut uusia sukupolvia kuvista.
Nautin prosessin tuomasta epävarmuudesta ja lopputuloksen yllätyksellisyydestä. Valokuvapohjaiset työt koostuvat eri kuvallisista kerroksista, joissa yhdistyvät erilaiset materiaalit, tarinat sekä ei-semioottinen kirjoittaminen, aseeminen kirjoittaminen.
Töissäni hyödynnän japanilaista gampi-paperia, valkaistua mehiläsivahaa, useita maalaus- ja piirustusmateriaaleja, lyöntikultaa, hiekkaa ja tarpeen vaatiessa vaikka kynsilakkaa."