Merkintöjä kaupungista / Notes on a City / elokuu 2013 – elokuu 2014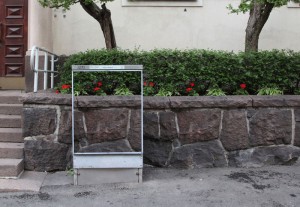 Anu Suhonen mukana Helsingin Energian ja Helsingin Taiteilijaseuran taideprojektissa. KATUGALLERIAT 2013 – teokset kuudessa sähkönjakokaapissa Museokadulla, elokuusta 2013 – elokuuhun 2014.

Anu Suhonen is participating an art project with Helsingin Energia and Visual Artists Association of Helsinki. Streetgalleries 2013 -artworks are in six electricity distribution boxes in Museokatu, Helsinki, from August 2013 to August 2014.