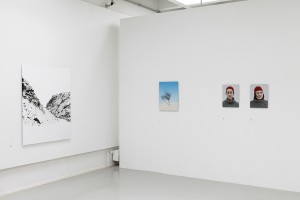 Julia Weckmanin maisemaa, tutkimusmatkailua ja vapaudenkaipuuta käsittelevä yksityisnäyttely Galleria Perissä. 
Näyttelyn avajaiset 15.8., eli samana päivänä kuin Turun Taiteiden yö, galleria avoinna siis klo 23 asti.
Julia Weckman's solo exhibition Mental Traveler in Gallery Peri is about landscape and longing for freedom. The opening is held on the Night of the Arts, so the gallery is open until 23pm.