Julia Weckman in Visual Catalysts exhibition in Culture House Laikku Tampere 26.9.-18.10.
The Visual Catalysts exhibition brings together artists around the world to use their creative visions for catalyzing our transition to a sustainable circular economy. Through their works the artists create an understanding on the possibilities of art as a force of change in the future. This will help us see the present day through critical eyes, and activates our minds to act towards a more sustainable future.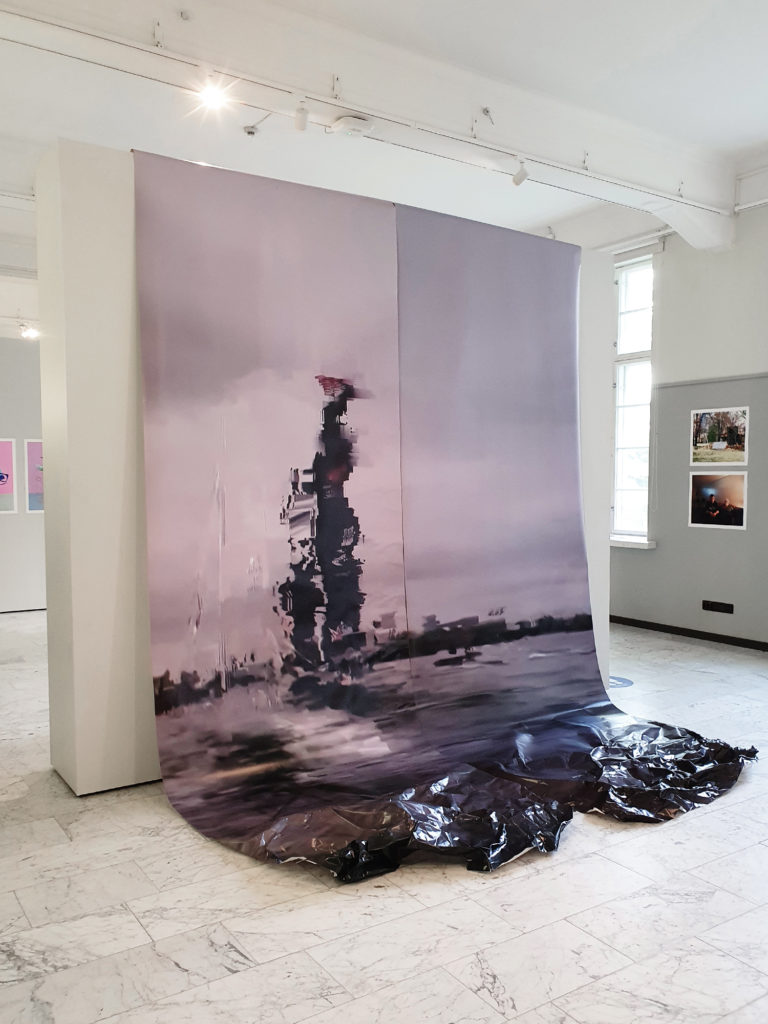 The exhibition is produced by CICAT2025, a joint project of Finnish universities. The Visual Catalysts is curated by Dr. Juha Suonpää from Tampere University of Applied Sciences (TAMK). All together 37 artists were selected from 19 different countries. The exhibition is part of Backlight2020 photography festival in Tampere.
Visual Catalysts, 26.9.-18.10.
Culture House Laikku
Keskustori 4, Tampere
Tue–Fri 9–21, Sat–Sun 10–18, Mon closed
Free entry
---
Julia Weckman mukana Visual Catalysts – kansainvälisessä näyttelyssä Kulttuurikeskus Laikussa, Tampereella 26.9.-18.10.
Backlight2020 -valokuvafestivaalin näyttely Visual Catalysts kokoaa yhteen taiteilijoita ympäri maailmaa luomaan visioita, jotka vauhdittavat matkaamme kestävään kiertotalouteen. Visual Catalysts -näyttelyn taiteilijat esittävät teoksillaan tuoreita näkemyksiä, kuinka taiteen keinoin voidaan vaikuttaa talouteen ja ihmisten kulutustottumuksiin.

Näyttelyn taiteilijat tuovat töidensä kautta esille yhteisen näkemyksensä siitä, kuinka taide voi omalta osaltaan vaikuttaa vahvasti tulevaisuuteen ja saada aikaan muutosliikettä. Teokset auttavat yleisöä tarkastelemaan kriittisesti tätä hetkeä, mutta samalla ne kääntävät katseemme kohti kestävämpää tulevaisuutta.

Visual Catalysts -näyttelyn on tuottanut CICAT2025, joka on suomalaisten yliopistojen kestävämpään kiertotalouteen liittyvä yhteishanke. Näyttelyn on kuratoinut Tampereen ammattikorkeakoulun dosentti Juha Suonpää.

Backlight on Valokuvakeskus Nykyajan joka kolmas vuosi tuottama kansainvälinen valokuvafestivaali, jota on järjestetty Tampereella vuodesta 1987 alkaen. Pohjois-Euroopan suurimpiin ja vanhimpiin lukeutuva valokuvafestivaali tuo esille ajankohtaista kansainvälistä valokuvataidetta.

Visual Catalysts, 26.9.-18.10.

Kulttuurikeskus Laikku, Keskustori 4, Tampere

Ti-pe klo 9-21, la-su 10-18, ma suljettu.

Ilmainen sisäänpääsy