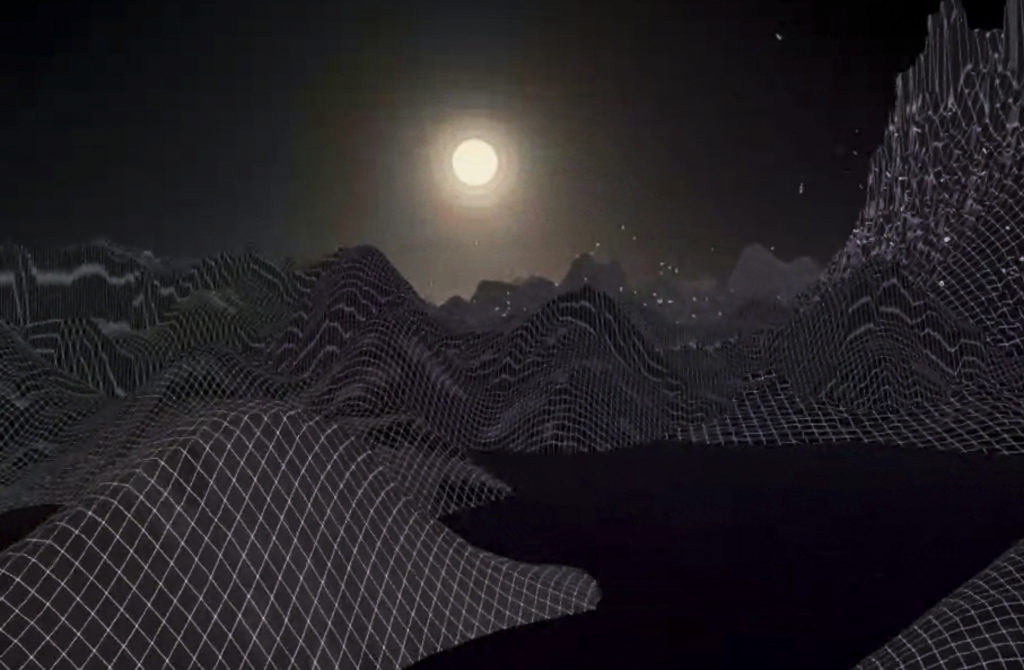 Artist Collective Kunst: Faustian Mountain
5. – 29.6.2021
Poriginal gallery, Eteläranta 6, Pori
We live in a Faustian society. At the core is the idea of continuous growth. We are chronically insatiable. We act to make it easier, and faster. The cost of seeking the maximum benefit is unreasonable. Faust has been used as a metaphor for what the modern man is. We are never satisfied with what we have been able to achieve on our own.
Artist Collective Kunst's exhibition Faustian Mountain takes a stand in a world where social, economic, and geopolitical decisions alter the environment in a way that affects everything. In the exhibition, the visitor can step up on the observation deck and look through binoculars at a virtual landscape that consists of statistics and data flow that describe the state of the world. Randomly moving household robots wanderer in a space occupied by low-flowing fog. In front of the viewer opens up eight years of the landscape. On the other side, the internet download delay creates new types of realities. The visitor can sit down on the divan and experience a multisensory space.

The exhibition was supported by the Center for Art Promotion, Svenska Kulturfonden, and Konstsamfundet
**
Taiteilijakollektiivi Kunst: Faustian Mountain
5. – 29.6.2021
Poriginal galleria, Eteläranta 6, Pori
Elämme faustisessa yhteiskunnassa, jonka ytimessä on ajatus jatkuvasta kasvusta. Olemme kroonisesti kyltymättömiä. Käymme kauppaa, jotta saamme helpommin, enemmän ja nopeammin. Hinta maksimaalisen hyödyn tavoittelusta on kohtuuton. Faustia on käytetty metaforana siitä, mitä nykyihminen on. Me emme ole koskaan tyytyväisiä siihen, mitä olemme omin voimin kyenneet saavuttamaan.
Taiteilijakollektiivi Kunstin näyttely Faustian Mountain ottaa kantaa maailmaan, jossa yhteiskunnalliset, taloudelliset ja geopoliittiset päätökset muuttavat ympäristöä tavalla, joka vaikuttaa kaikkeen. Näyttelyssä kävijä voi astua näköalatasanteelle ja kiikaroida virtuaalista maisemaa, joka muodostuu maailman tilaa kuvaavista tilastoista ja datavirroista. Satunnaisesti kontaktia ottavat kodinkonerobotit harhailevat matalalla leijuvan sumun valtaamassa tilassa. Katsojan eteen aukeaa kahdeksan vuoden maisema. Toisaalla internetin latausviive luo uudenlaisia todellisuuksia. Kävijä voi asettua divaanille ja kokea moniaistillisen tila-avaruuden.

Näyttelyä ovat tukeneet Taiteen edistämiskeskus, Svenska Kulturfonden ja Konstsamfundet
**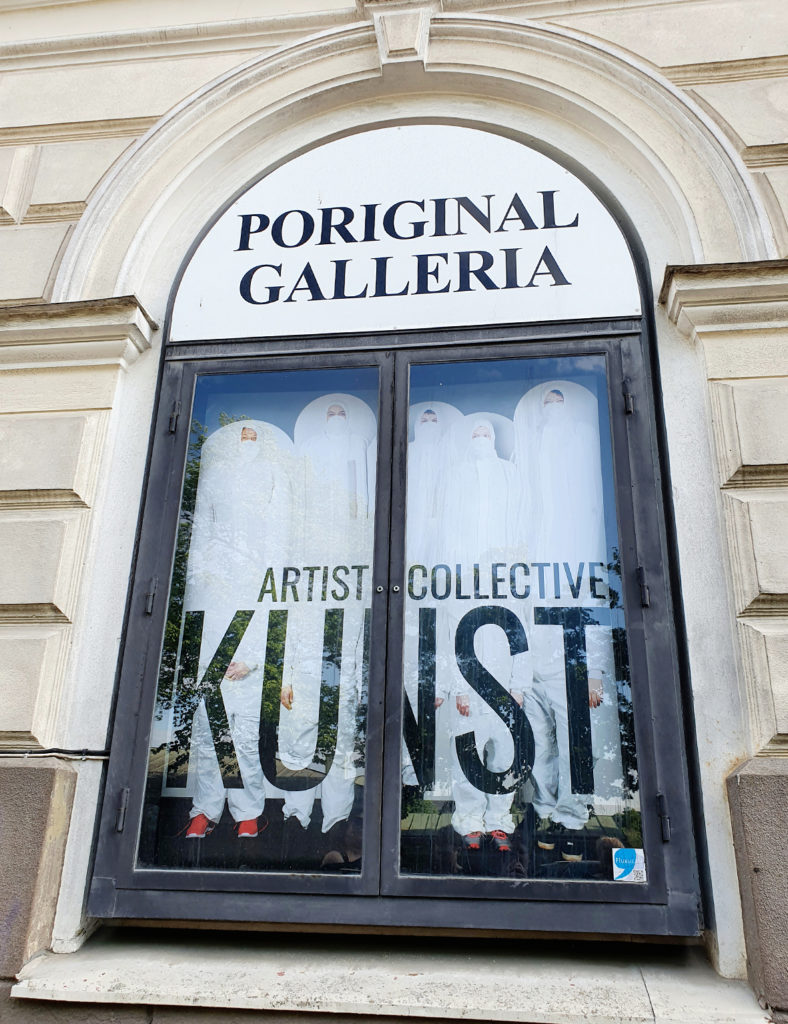 Konstnärskollektiv Kunst: Faustian Mountain
5. – 29.6.2021
Poriginal galleri, Södra Strandgatan 6, Björneborg

Vi lever i ett faustiskt samhälle. I kärnan är idén om kontinuerlig tillväxt. Vi är kroniskt omättliga. Vi agerar för att göra det enklare, och snabbare. Kostnaden för att söka maximal nytta är orimlig. Faust har använts som en metafor för vad den moderna människan är. Vi är aldrig nöjda med det vi har kunnat uppnå på egen hand.
Konstnärskollektiv Kunsts utställning Faustian Mountain tar ställning till en värld där sociala, ekonomiska och geopolitiska beslut förändrar miljön på ett sätt som påverkar allt. I utställningen kan besökaren kliva upp på observationsdäcket och titta genom kikare på ett virtuellt landskap som består av statistik och dataflöde som beskriver världens tillstånd. Slumpmässigt rörliga hushållsrobotar vandrar i ett utrymme ockuperat av lågflytande dimma. Framför betraktaren öppnar sig åtta års landskap. Å andra sidan skapar internets nedladdnings fördröjningen nya typer av verkligheter. Besökaren kan slå sig ner på divanen och uppleva ett multisensoriskt utrymme.

Utställningen stöds av Centret för konstfrämjande, Svenska Kulturfonden och Konstsamfundet