Jarmo Palola (b.1970) is a painter and a visual artist living and working in Espoo. He has a Master of Arts degree from the University of Art and Design Helsinki. Palola has had several solo exhibitions and participated many group exhibitions. He is a member of Finnish painters union and Espoo Visual artists association.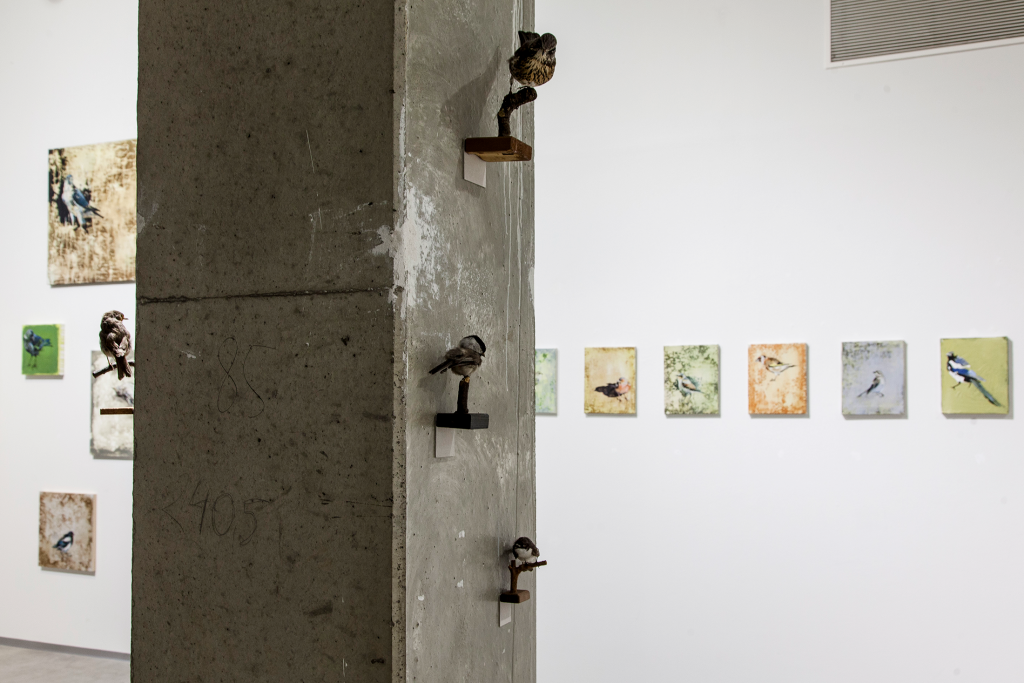 Jarmo Palola (s.1970) on espoolainen kuvataiteilija, joka asuu ja työskentelee Espoossa.
"Niin kuin kaikki elollinen luonnossa, pyrin selvittämään suhdetta itseeni ja ympäröivään todellisuuteen. Taidemaalaus on välineenäni tässä prosessissa ja maisema keskeisin visuaalinen viitekehykseni. Sen kautta projisoin ajatuksiani ja mielikuviani teoksiksi."
Palola on opiskellut Taiteen maisteriksi Taideteollisessa korkeakoulussa, Helsingissä ja on pitänyt lukuisia yksityisnäyttelyitä ja osallistunut ryhmänäyttelyihin vuodesta 1992. Hän on Taidemaalariliiton ja Espoon kuvataiteilijat ry:n jäsen.